Remarkable Achievements of School
Students of our institution have excelled in the CBSE 2018-19 examination with flying colors.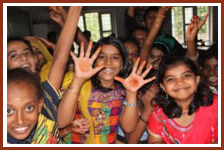 5 students have secured A1 for all subjects while 21 students bagged A1 for 4 subjects and 39 students scored above 80% for all subjects. 65 students appeared for the AISSE 2018-19.
The A+ holders of AISSE 2018-19
Chris Maria Viji 98%
Akshara Jayakumar 97%
Harikrishnan S 97%
Adwaith Anil Kumar 96%
Arathy Shibu 96%
90% above for all Subjects
Lolith Thomas 95%

Josna Joseph 94%
Arjun Sajeevan 93%
Angelin Elizabeth 93%
Keerthana Rajesh 93%
Subject Toppers
Malayalam
Harikrishnan S 100%
Akshara Jayakumar 100%
Arathy Shibu 100%
Chrismaria Viji 100%
Adwaith Anilkumar 100%
English
Angelin Elizabeth 99 Marks
Akshara Jayakumar 97 Marks
Lolith Thomas 97 Marks
Mathematics
Harikrihnan S 97 Marks
Akshara Jayakumar 97 Marks
Chrismaria Viji 96 Marks

Arjun Sajeevan 96 Marks
Science
Chrismaria Viji 97 Marks
Akshara Jayakumar 95 Marks

Arjun Sajeevan 95 Marks

Lolith Thomas 95 Marks

Social Science

Chrismaria Viji 99 Marks

Arathy Shibu 98 Marks

Angelin Elizabeth 98 Marks